Team USA Northeast Qualifier (September 15 - 16, 2012)

A 5% handling fee is added for Paypal and credit card processing fees. Those paying in check or money order are not subject to this fee.

Carp Angling Tournaments >>
---
Compete for a Team USA roster spot!

Do you employ European-style carp angling methods and have a desire to become a member of Team USA for the 2013 World Championships in Portugal? You will have a chance to do so at the Team USA Northeast Qualifier, September 15-16, 2012, on Onondaga Lake in Liverpool, NY.

Up to 20 teams (40 single anglers) will register, but four or less will walk away with a roster spot on Team USA that will be competing at the XV Carpfishing World Championship 2013 in Portugal.

Team USA is looking for team players that possess European angling skills, can catch fish at range, and who have the critical thinking skills necessary to compete against international carp anglers in a world event. Do you have what it takes to make the team?
Format
The Team USA Northeast Qualifier consists of 20 hours of carp angling along Onondaga Lake Parkway in Liverpool, NY. Anglers will fish two 10-hour days at different peg locations.

The winning angler(s) will be that with the highest total of their Big 5 carp and will earn a cash prize amounting to 25% of the tournament registration fees received. The remaining funds will be donated to Team USA to cover expenses for the '13 trip to Portugal.

Anglers competing for a spot on the team will have to follow specific guidelines during the Qualifier. All anglers will be required to use Euro baits and tackle, fish from specific locations and be judged on angling skills. Tournament organizers will supply all hookbaits. Angler's will provide their own packbait and chum as outlined in the official rules.
Some of the skills to be measured include: casting accuracy, casting distance and ability to land hooked fish. The World Championships is a grueling 72-hour event that rotates all teams through 3 different sections. Most anglers may get only 2 or 3 runs total. If you are a team player and a thinking angler, this event will be a true test of your skills.
Registration
Registration is $100 per angler. Payment must be made in full by September 8, 2012. Anglers that cannot compete must alert organizers no later than this date for a refund. Cancellation after this date will forfeit all registration monies paid.
Contestants may register via the Registration form and Paypal options listed at the top right of this page. If using Paypal, please mail the completed registration form to Wild Carp Companies, PO Box 128, Baldwinsville, NY 13027. If paying via check or money order, please mail the registration form along with your payment.
Exceptions may be made for payment plans, so please contact Tournament Director Jason Bernhardt if you would like to discuss customized payments.
Basic Rules*
$100 per angler to register

One runner per angler is permitted

Up to three rods per angler; one hook per rod

Catch and release angling; proper fish care is required

Use of landing mats and knotless landing nets

Use of holding sacks when awaiting marshals

Weigh marshal must weigh your catch and record your score; both marshal and angler must sign score sheet for fish to be official

Weigh marshal must oversee the release of each fish

All competitors must hold a valid New York State Fishing License

Pegged areas may not be fished by contestants up to two weeks prior to tournament start
Schedule

Saturday, September 15
| | |
| --- | --- |
| 6:00 AM | Session 1 peg draw at Willow Bay paring lot |
| 8:00 AM | Session 1 begins |
| 6:00 PM | Session 1 concludes |

Saturday, September 16
| | |
| --- | --- |
| 6:00 AM | Session 2 peg draw at Willow Bay paring lot |
| 8:00 AM | Session 2 begins |
| 6:00 PM | Session 2 concludes |
| | |
| --- | --- |
| USF3 Carp Program Director Lee Young. | |
Prizes
75% of registration proceeds will go to Team USA fundraising. The remaining 25% will be awarded to the winning angler(s).

A 30-person field will award $3,250 to Team USA and $750 to the winning angler.
Pegged Areas
Pegs will be spaced 100' apart and will begin adjacent to the Willow Bay parking lot at the Northeast corner of Onondaga Lake Park in Liverpool, NY.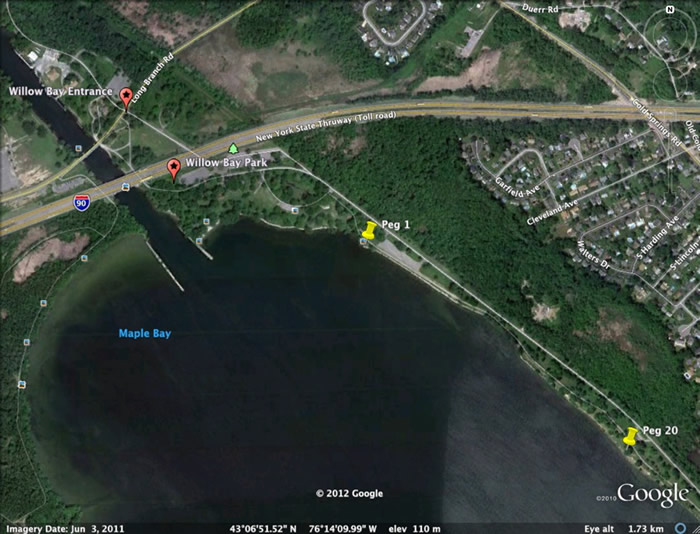 Tournament Directors
For more information, please email Tournament Directors Jason Bernhardt (jason@wildcarpcompanies.com) or Sean Sauda (sean@wildcarpcompanies).
For questions about Team USA, please contact USF3 Carp Program Director Lee Young
Acknowledgements
Thank you to Team USA carp angling and its manager, Lee Young, for entrusting Wild Carp Companies with hosting one of its regional qualifying events.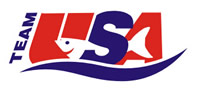 Thank you to USCARPPRO magazine for its continued media coverage and support as media partner of Wild Carp Companies.

Thank you to Onondaga County Parks not only for allowing this tournament to take place on its property, but also for its support and promotion of this event.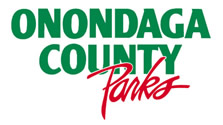 Thank you to K-1 Baits for its sponsorship support. K-1 Baits produce premium carp angling boilies, pop-ups, wafters, corn and more.


Registered Anglers
| | | |
| --- | --- | --- |
| Teammate 1 | Teammate 2 | Sponsor |
| Gilbert Huxley | Rick Slinker | Gilbert Huxley Signature Carp Rods |
| Ivan Petrov | | |