Welcome Carp Anglers!
FEATURED EVENT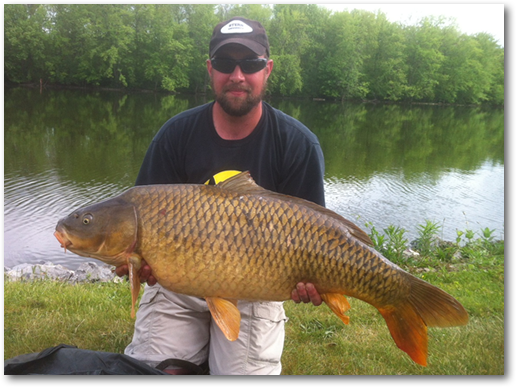 2013 Wild Carp Week Triathlon
Last year, Dan Kelsey and Jason Long took the Team Challenge title while also catching a Wild Carp Companies tournament-record common carp (39 lb, 13 oz), and Scott Russell fished most consistently during the singles events and took home the Triathlon title.
Who will do best in the Team, Big Carp and Big 4 Challenges to become the 2013 Triathlon champ?
Wild Carp Companies, of Baldwinsville, NY, USA, promotes catch and release Carp angling via educational demonstrations, angling lessons, tourism promotion, hosting fish-ins, tournaments and the Wild Carp Club.

Please navigate the menu below to learn more about Wild Carp Companies and feel free to contact us anytime with questions or concerns.